MAKE YOUR CAR HAPPY WITH CARCAREONE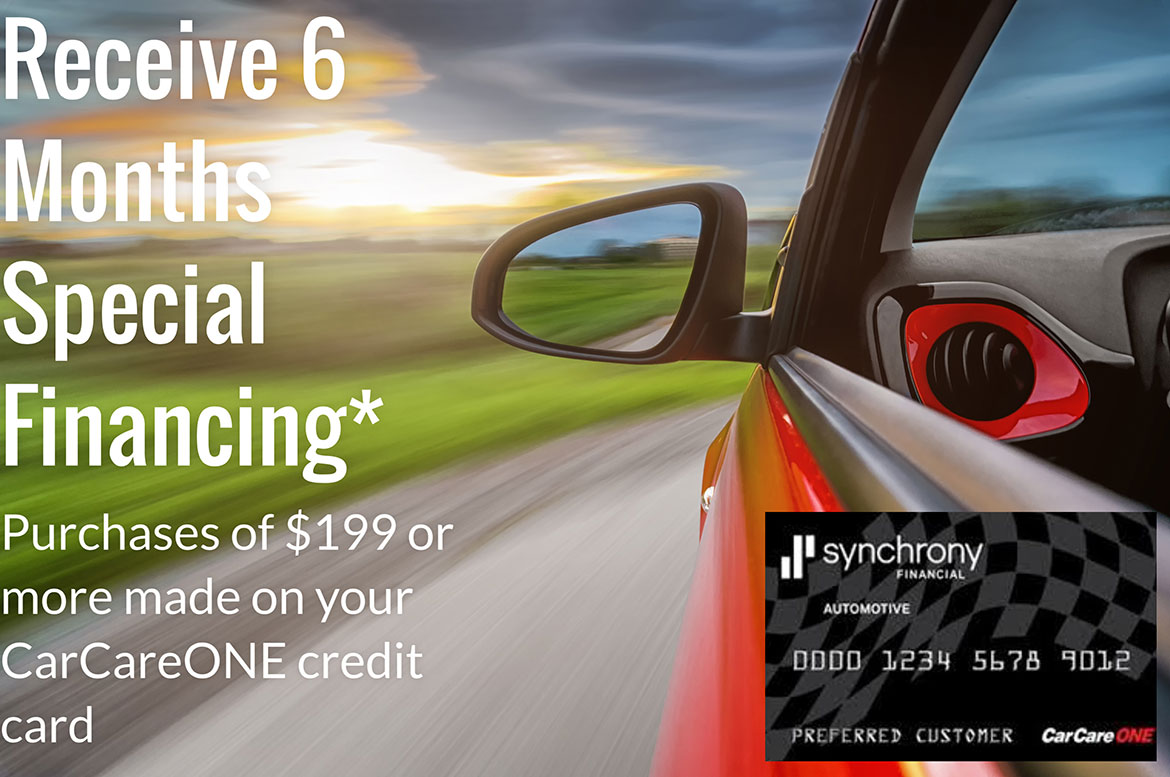 FAST AND EASY FINANCING
CarCareONE helps you buy what you need without using your major credit cards.
The CarCareONE card makes it easy to get the service and repairs you need, so you can hit the road without blowing your budget. Use your card every day for oil changes, fuel, tires, repairs, and routine maintenance.
The CarCareONE card provides cardholders with great benefits like:
6 Months Special Financing* on purchases of or more
No annual fee
Acceptance at over 18,000 CarCareOne locations nationwide
Acceptance at over 10,000 U.S. Exxon and Mobil stations
Easy to use for small and big automotive repairs
Online account management
And more
Credit is extended by Synchrony Bank.